SIDEWALK PAVING SERVICES
Experienced Sidewalk Paving Services Since 1983.
Carey's Asphalt Paving has been providing asphalt and concrete sidewalk paving services within the Greater Hamilton, Burlington, Cambridge, Flamborough, and nearby areas for nearly 40 years.
Our experienced paving company provides smart and cost-effective sidewalk and curb paving solutions for residents and businesses in and around Hamilton, Burlington, Cambridge, Kitchener-Waterloo, and nearby areas.
Our skilled and trained employees have the know-how and equipment to ensure your sidewalk or curb paving project is a success. From your initial communication with our customer support staff, to your interactions in the field with our crew members, we will work with you every step of the way to ensure a smooth paving process.
Carey's Paving often works within the Industrial, Commercial, Municipal, and Residential sectors and our experience in Southern Ontario is second to none. Trust our experienced and skillful staff when it comes to your sidewalk paving project. We put the "Care" in Carey's Paving!
The team at Carey's Paving has been serving customers since 1983 and we have a reputation for quality. Contact our experienced team today at (905) 659-7036 or email us at info@careyspaving.ca to learn how we can work together on your sidewalk paving project.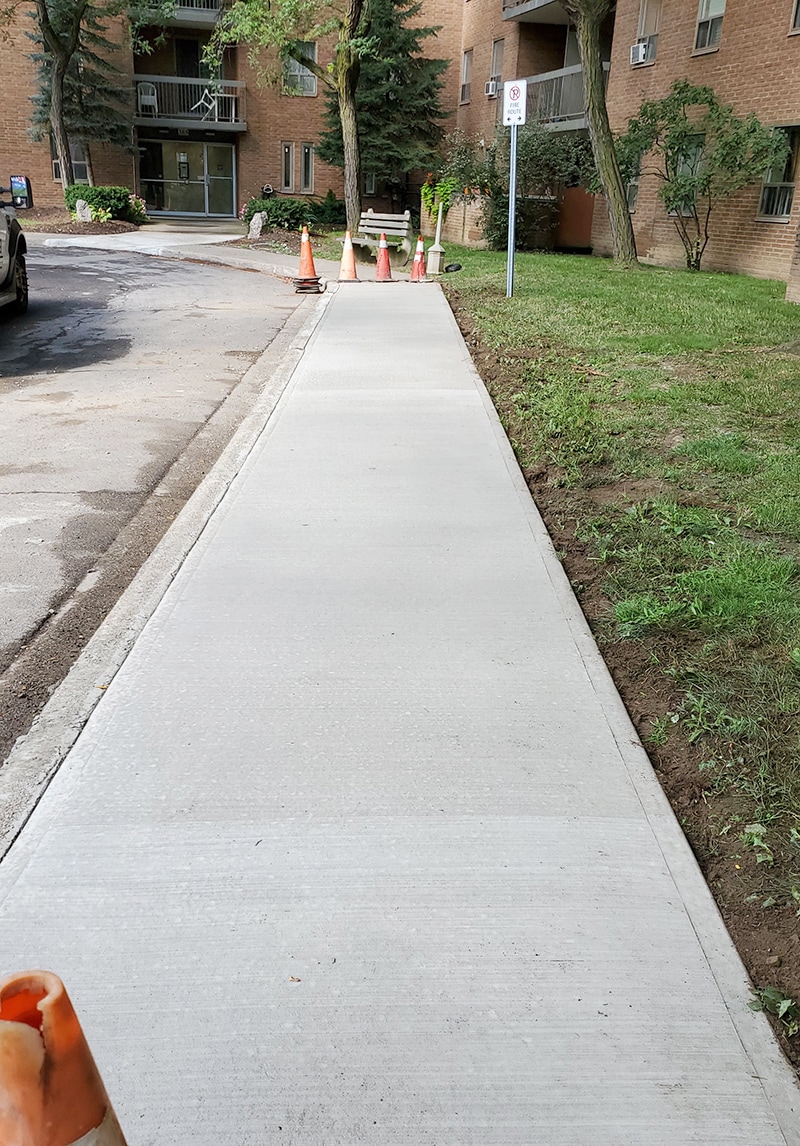 CONTACT
Let's Talk About Your Project.