CONCRETE PAVING SERVICES
Commercial, Industrial, Municipal and Residential Concrete Paving Since 1983.
Carey's Asphalt Paving provides the utmost in excellence in concrete installation, concrete resurfacing, and concrete repairs. Our concrete services include, but are not limited to:
sidewalks and curbs
concrete slabs
parking stone installation
bollard installation
jersey barriers
Our paving company prides ourselves on our quality of work, efficiency, safety, and customer service. We works within the Greater Hamilton Area, Burlington, Cambridge, Kitchener-Waterloo, Flamborough, and Greater Toronto Area. No project is too big or too small!
Carey's Paving has been serving customers since 1983 and we have a reputation for quality. Contact our experienced concrete services team today at (905) 659-7036 or email us at info@careyspaving.ca to learn how we can work together on your concrete project.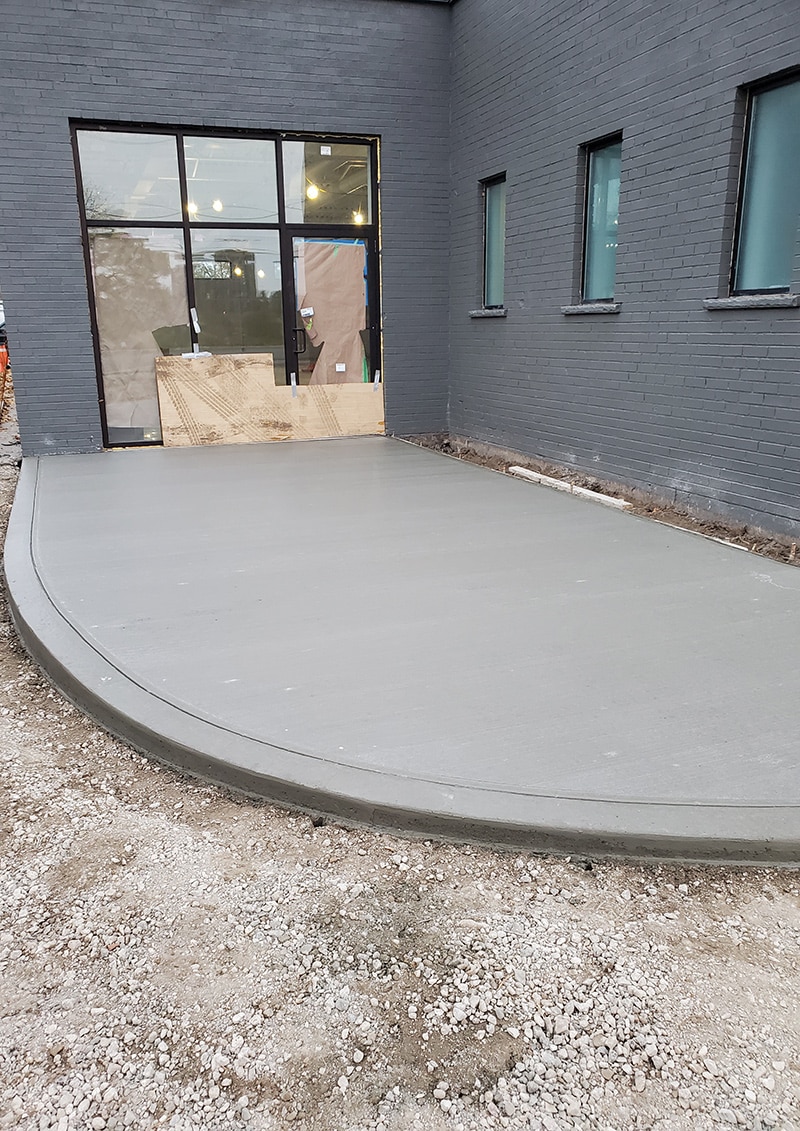 A Few Key Concrete Services…
Concrete Sidewalk Paving
Whether its starting new construction or replacing old sidewalks, we pride ourselves on providing seamless solutions for the client with safety and quality in mind. Damaged and deteriorating sidewalks may create a liability in the form of tripping hazards and should be replaced promptly. Our experienced team has the training and qualifications to efficiently remove and replace sidewalks to provide a smooth transition. Additionally, we can do new build installations built to your desires or project specifications.
Concrete Curbs
Concrete curbs provide more than just improved "curb appeal". We provide the services to remove and replace or install new build concrete curbs for a range of commercial and property management needs. Concrete curbs offer a structural benefit by locking in the pavement and acting as passageway to encourage water into the drainage system. Concrete curbs also create separation from gardens and property lines, preventing drivers from parking where they are not supposed to.
Concrete Slabs and Pads
Providing solutions for concrete pads for property management and commercial needs such as trailer parking, garbage bin pads, storage and more. Concrete slabs and pads provide durable long term solutions while giving a clean and professional appeal. Reach out for further inquiries.
Parking Stone Installation
Parking stones ensure a level of safety by helping prevent property and vehicle damage. Parking stones come in all different sizes to fit any parking lot needs. At Carey's Paving, we can remove any damaged or unwanted parking stones and replace with new at your request.
Bollard Installation
Bollards provide great protection by preventing access to restricted areas and providing vehicle and pedestrian segregation on commercial, industrial and property management facilities. Bollards are intended to stop vehicles from causing damage before it's too late. Bollards are available in many sizes to protect pedestrians, walkways, gas meters, pillars, generators, important property and more.
Jersey Barriers
Installation of jersey barriers are great to separate traffic and barricade each side to prevent collisions. Jersey barriers also provide a great solution for vehicle and pedestrian segregation in commercial, industrial and property management facilities.
CONTACT
Let's Talk About Your Project.