RECYCLED ASPHALT PRODUCT
We Install Recycled Asphalt (R.A.P.)
Carey's Asphalt Paving has been proudly serving the Greater Hamilton, Burlington, Cambridge, Flamborough, and nearby areas since 1983.
Recycled Asphalt Product is old asphalt that is ground into gravel that hardens/binds together when compacted. The best gravel to leave exposed for a long time is R.A.P (recycled asphalt product). This product has much of the original oils still in it after installation is complete; the heat from the sun releases the oils and binders to help melt the gravel into one uniform piece of pavement, which will produce less dust than ordinary gravel/dirt.
At Carey's Paving, we install R.A.P. with our automated paver. This process helps ensure that the material stays uniform and consistent. By using the paver and the vibratory roller, the finished product is level and smoother than when installed with other equipment. Snow plowing will not displace as much onto your lawn, which means less clean up in the spring. Recycled Asphalt Product is a gravel (driveway) that hardens in time, not a hot-mix asphalt driveway.
We hope this helped answer some of your questions about Recycled asphalt product.
The team at Carey's Paving has been serving customers since 1983 and we have a reputation for quality. Contact our team today at (905) 659-7036 or email us at info@careyspaving.ca to learn how we can work together on your upcoming asphalt project.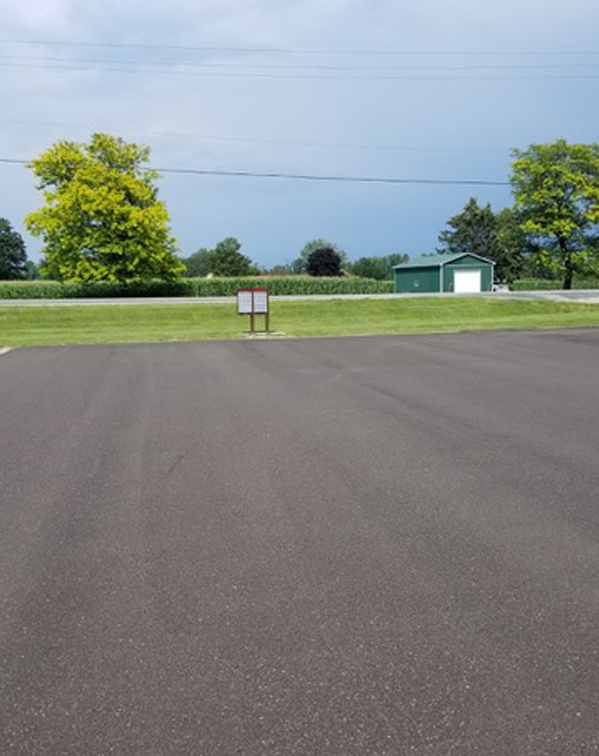 CONTACT
Let's Talk About Your Project.