ASPHALT SEALING SERVICES
Asphalt Sealing Services Since 1983
Carey's Paving provides asphalt sealing services in the Greater Hamilton, Cambridge, Kitchener-Waterloo, Brantford, Burlington, and nearby areas.
Asphalt sealer is a protective coating applied to asphalt surfaces such as driveways, parking lots, and roadways. It works by forming a barrier between the asphalt and external factors such as moisture, UV rays, and chemical spills, which can cause damage and deterioration over time.
By using sealer, the lifespan of the asphalt surface can be significantly extended, saving you money in the long run by preventing the need for costly repairs or replacement. In addition to protecting the surface, a fresh coat of sealer enhances the appearance of the asphalt by giving it a clean, black finish.
Overall, using sealer is a smart investment in maintaining the durability, appearance, and longevity of your asphalt surfaces.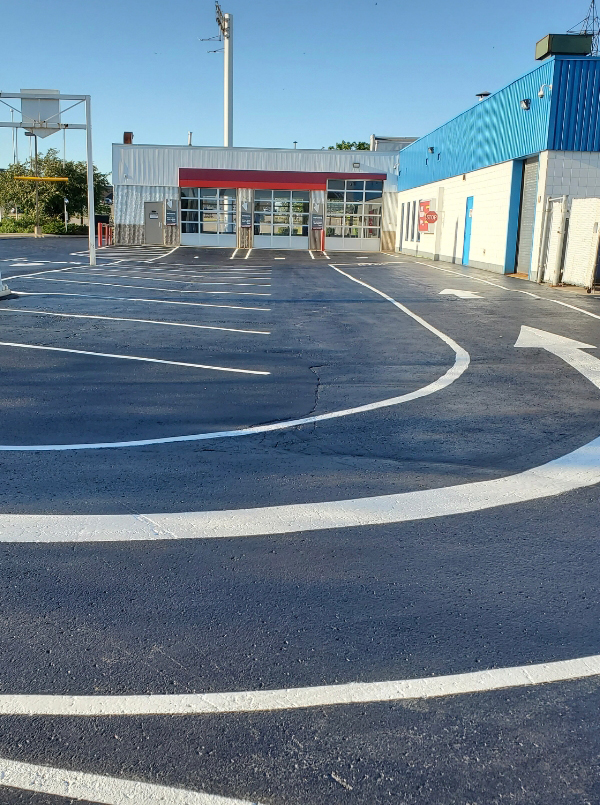 1.
Preparing the Surface
Removal of any debris such as dirt, leaves, sticks and loose particles using commercial grade blowers and brooms to ensure a clean asphalt surface for proper bondage.
2.
Protection
All edges and borders such as bricks, concrete or any object that touches the existing asphalt gets protected with wide painters tape or plastic sheets to provide extra coverage and protection.
3.
Professional Application
Premium commercial asphalt grade sealer is applied with a high power sprayer system that provides a uniform finish. Our product is specifically formulated to fill hairline cracks and protect against the sun's UV rays that destroys asphalt by oxidizing the surface. Sealing provides the protection you need against damage and fading.
4.
Product Aftercare
After our professional application we will secure the job site with pylon's and or caution tape creating physical a barrier between vehicles and pedestrians. We recommend 24 to 48 hours after the application to allow the product to fully cure.
CONTACT
Let's Talk About Your Project.