ASPHALT PAVING SERVICES
Commercial, Industrial, Municipal and Residential Asphalt Paving.
Carey's Asphalt Paving provides the utmost in excellence in asphalt installation, resurfacing, and repairs. Our paving services include, but are not limited to:
asphalt repair
asphalt resurfacing
parking lot paving, driveway paving, and sidewalk paving
asphalt sealing
line marking
speed bump installation
catch basins and manholes
pothole repairs and more.
We pride ourselves on our quality of work, efficiency, safety, and customer service. Carey's Paving works within the Greater Hamilton Area, Burlington, Cambridge, Kitchener-Waterloo, Flamborough, and Greater Toronto Area.
Our experienced asphalt paving team has been serving customers since 1983 and we have a reputation for quality. Contact Carey's Paving today at (905) 659-7036 or email us at info@careyspaving.ca to learn how we can work together on your industrial, municipal, commercial, or residential paving project.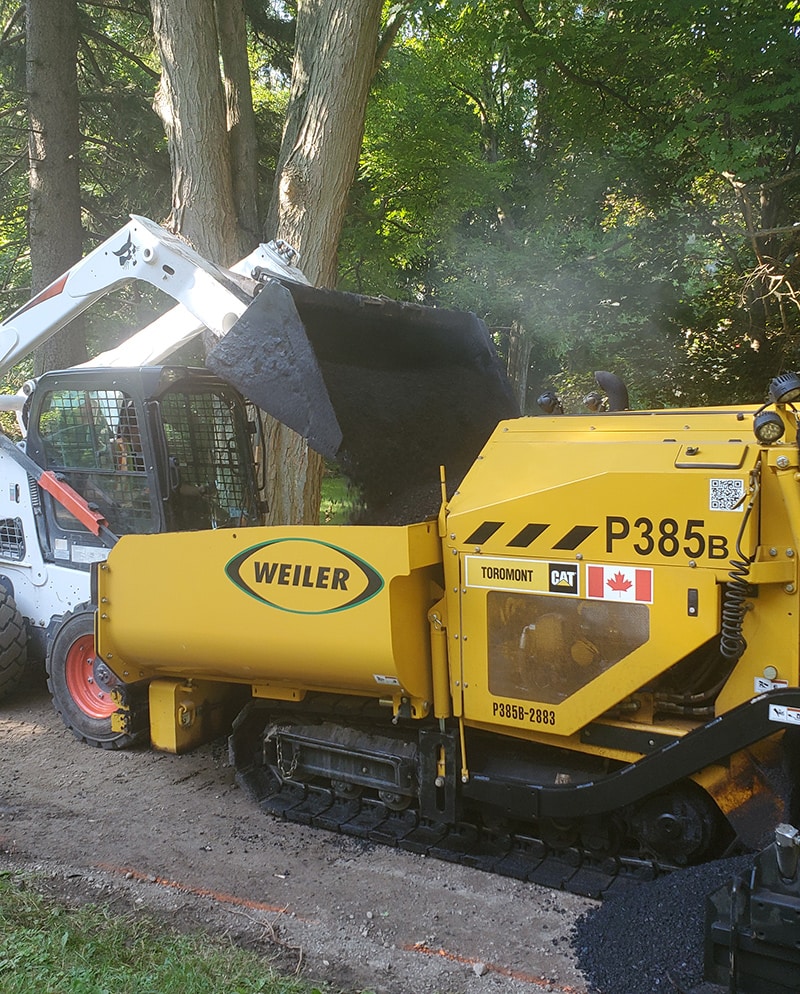 CONTACT
Let's Talk About Your Project.