PARKING LOT LINE MARKING SERVICES
Precision Parking Lot Line Marking Services.
Carey's Asphalt Paving has been proudly providing parking lot line marking (also known as line striping, pavement striping, or pavement marking) within the Greater Hamilton, Burlington, Cambridge, Flamborough, Kitchener-Waterloo, and nearby areas since 1983.
We are one of Southern Ontario's most experienced parking lot line marking companies. It is our goal and mandate to provide a complete line marking service, offering the highest quality workmanship, expertise, and precision across each project that we are fortunate to work on.
Carey's Paving uses durable, long lasting, and fast drying line marking paint and equipment across all projects. Our quality is what sets our company a part from other line marking service providers in the area.
No line marking job is too big or too small for us across the Hamilton, Burlington, Cambridge, Kitchener-Waterloo, and surrounding areas.
The team at Carey's Paving has been serving customers since 1983 and we have a reputation for quality. Contact our experienced team today at (905) 659-7036 or email us at info@careyspaving.ca to learn how we can work together on your line marking project.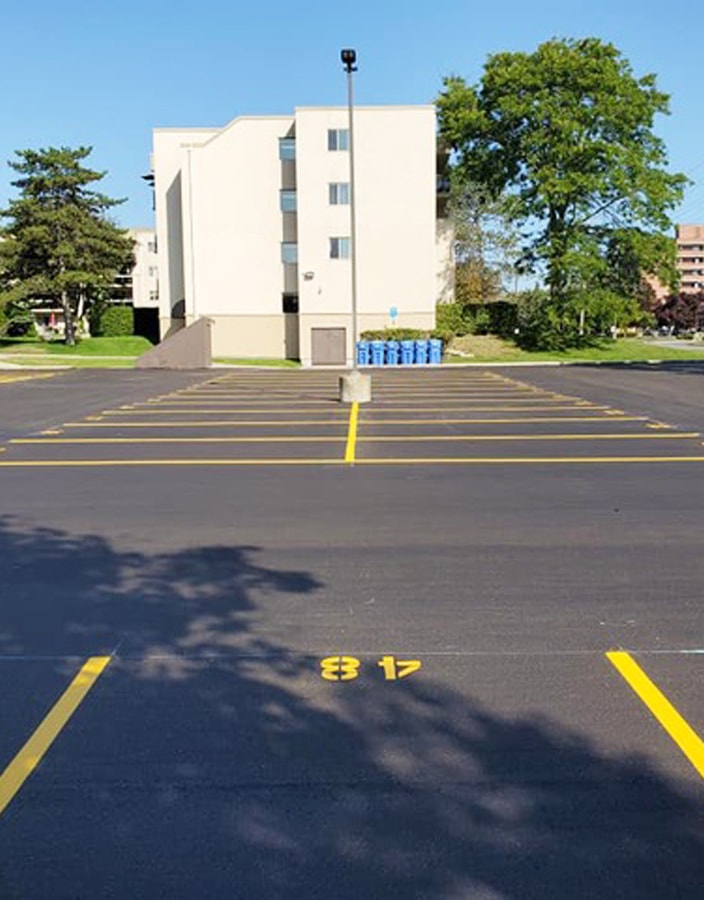 Parking Lot Line Marking Projects
CONTACT
Let's Talk About Your Project.